I am hot pursuit of a good bread pudding recipe. This cookbook has to have one, right?
$9.99 – The Southern Cook Cookbook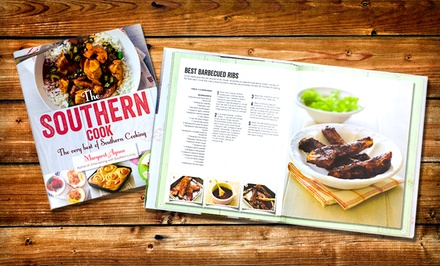 The Southern Cook: The Very Best of Southern Cooking Cookbook
Nearly 150 recipes divided by seasons
From appetizers to desserts
Full-color photography
Clear, concise instructions
Recipes for hearty dishes such as barbecued ribs and fried dill pickles
Hardcover
224 pages
Groupon's discounts are bigger than a dinosaur on a stepladder. You and Groupon both like doing the coolest things, you both like saving 50-90%, and you both look great in green. And if you click my link and buy a deal, I might even receive a referral credit!
Check out Groupon and sign up for their daily deals today!
Enter to win a Key Ingredient Recipe Reader!! Store all of your recipes electronically. No more printing! http://t.co/n7i6tQLGIJ

— Tallulah Scribbles (@madhoydenish) November 17, 2013