Told through the writings and photos of soldiers and civilians, this set is a great choice for history buffs or those looking to learn about the Civil War.
The Civil War: A Visual History Book and DVD Set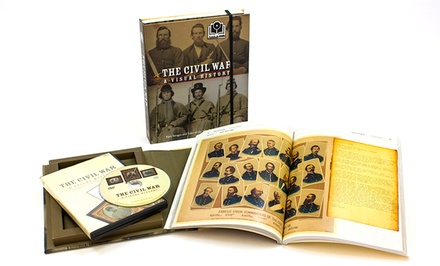 The Civil War: A Visual History Box Set
In-depth study of the Battle of Gettysburg
Rare images and newly discovered artifacts
Photos enhanced for clarity
Includes soldiers' personal correspondence about the war and Jefferson Davis' impeccable table manners
Sturdy packaging protects the book and DVD
Groupon's discounts are bigger than a dinosaur on a stepladder. You and Groupon both like doing the coolest things, you both like saving 50-90%, and you both look great in green. And if you click my link and buy a deal, I might even receive a referral credit!
Check out Groupon and sign up for their daily deals today!