NOOK Simple Touch GlowLight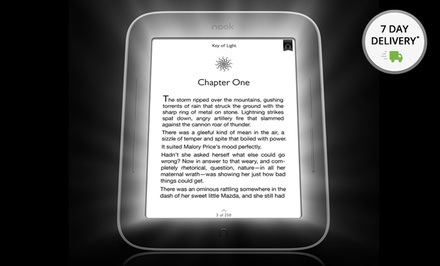 NOOK Simple Touch GlowLight. Free Shipping and Returns.
Product number: 9781400501717
Designed for bedtime reading
Soft, even glow optimized for reading in low light
GlowLight turns on instantly
Adjust light with a touch
6″ E Ink display
WiFi enabled
Lightweight
Condition: new
One-year warranty from Barnes and Noble
Groupon's discounts are bigger than a dinosaur on a stepladder. You and Groupon both like doing the coolest things, you both like saving 50-90%, and you both look great in green. And if you click my link and buy a deal, I might even receive a referral credit!
Check out Groupon and sign up for their daily deals today!