Dictionary Diversion Book Safe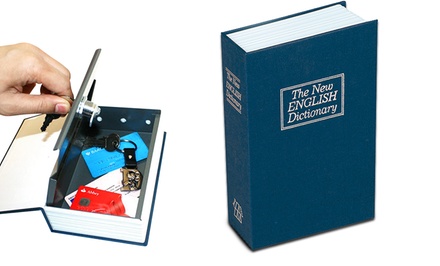 Dictionary Diversion Book Safe with Key Lock. Free Returns.
Lockable dictionary safe
Has the look and feel of a real dictionary
Protects valuables from theft
Two keys included
Keep in bookshelves or use to prop up uneven tables
Groupon's discounts are bigger than a dinosaur on a stepladder. You and Groupon both like doing the coolest things, you both like saving 50-90%, and you both look great in green. And if you click my link and buy a deal, I might even receive a referral credit!
Check out Groupon and sign up for their daily deals today!