T-shirts and hoodies for men and women sporting slogans from the HBO series True Blood (adapted from Charlaine Harris' Sookie Stackhouse paranormal mystery novel series). I read the entire book series earlier  this year.
$12.99
True Blood Apparel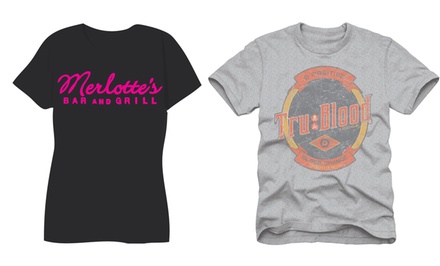 True Blood T-shirt or Hoodie. Multiple Designs from $11.99–$24.99.
Multiple slogans available
Unisex designs
Ideal for viewing parties
Groupon's discounts are bigger than a dinosaur on a stepladder. You and Groupon both like doing the coolest things, you both like saving 50-90%, and you both look great in green. And if you click my link and buy a deal, I might even receive a referral credit!
Check out Groupon and sign up for their daily deals today!