I haven't been camping in years. Glamping sounds like fun. I may have to dust off my camping equipment.
Glamping with MaryJane Hardcover Book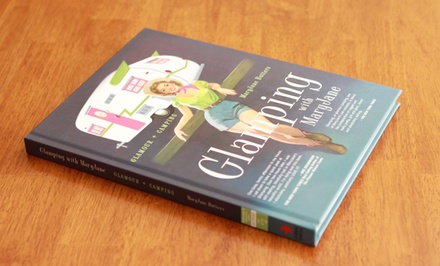 Glamping with MaryJane Hardcover Book by MaryJane Butters
Durable hardcover book
Tips for glamorous camping
DIY ideas for personalizing campsites
Build a tent using only twigs and pure imagination
Tips for cooking in a cast-iron skillet
Camping-friendly gourmet recipes
Groupon's discounts are bigger than a dinosaur on a stepladder. You and Groupon both like doing the coolest things, you both like saving 50-90%, and you both look great in green. And if you click my link and buy a deal, I might even receive a referral credit!  
Check out Groupon and sign up for their daily deals today!
I have the perfect destination for glamping: Hoot Owl Hill. Sounds like a hoot, doesn't it? http://t.co/iJhpk0K0ZN pic.twitter.com/rA2h1Ek1xd

— MaryJane Butters (@MaryJaneButters) October 22, 2013