10 Silver Tales Children's Book Set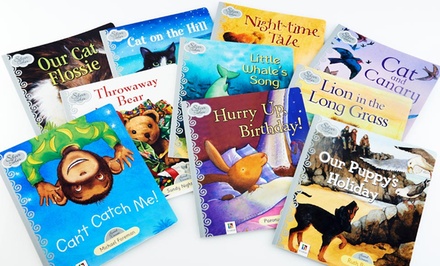 $19.99 for 10 Softcover Silver Tales Children's Books ($79.50 List Price). Free Shipping.
Bundle Contents
Can't Catch Me
Cat On The Hill
Cat and Canary
Hurry Up Birthday
Lion in the Long Grass
Little Whale's Song
Night-Time Tale
Our Cat Flossie
Our Puppy's Holiday
Throwaway Bear
I have someone I'd like you to meet. You and Groupon both like doing the coolest things, you both like saving 50-90%, and you both look great in green. And if you click my link and buy a deal, I might even receive a referral credit! Check out Groupon!