Four-Book Adult Romance Bundle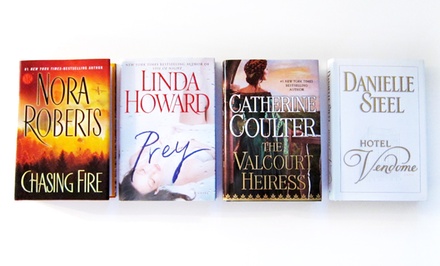 $24.99 for a Four-Book Bundle of Adult Romance Novels ($107.90 List Price). Free Shipping.
Bundle Contents
Chasing Fire by Nora Roberts
Prey by Linda Howard
The Valcourt Heiress by Catherine Coulter
Hotel Vendome by Danielle Steel
I have someone I'd like you to meet. You and Groupon both like doing the coolest things, you both like saving 50-90%, and you both look great in green. And if you click my link and buy a deal, I might even receive a referral credit! Check out Groupon!